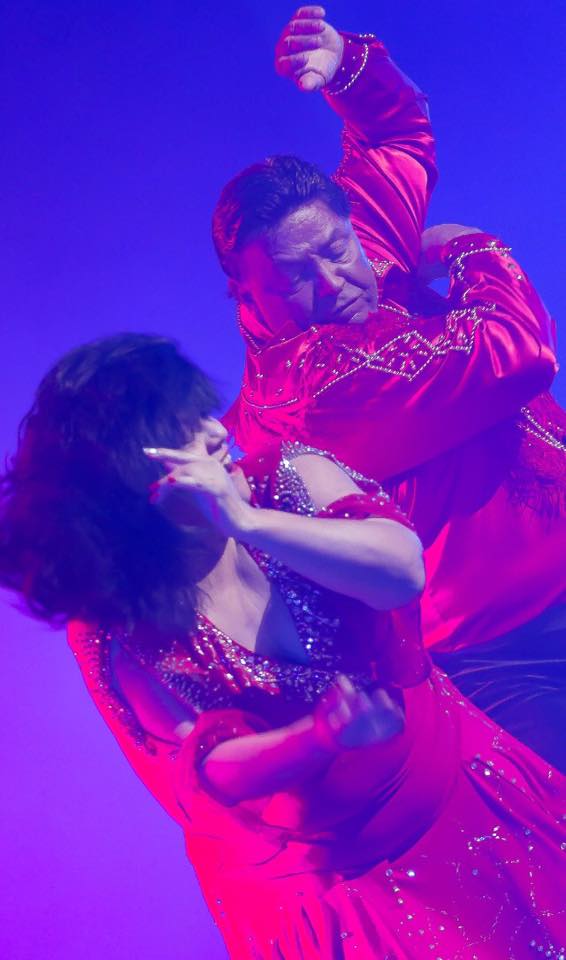 Early on, Eddie developed a vision: to see Latin dancing evolve to the point of a respected, classic art form. Recognizing the need to pass the traditions of the music and the dance on to future generations, Eddie took it upon himself to make it happen. People laughed at him, "Eddie, what are you doing? This dance is dead." But he continued his mission.
Before Eddie Torres came along, no one had laid down concepts of structure and technique. He and his wife Maria have taught thousands of Latin dance aficionados.
We must thank Tito Puente for showcasing salsa dancing in most of his concerts and for making his little speech about the importance of the dance when he presents our beloved Latin dancers.
Eddie and Maria Torres' accomplishments include their many collaborations with the Tito Puente Orchestra, choreographing music videos for artists like Ruben Blades, Orquesta de la Luz, Tito Nieves, José Alberto El Canario, David Byrne, founding a dance company, dancing for the President George W. Bush, performing at Carnegie Hall, the Apollo Theater, and The Madison Square Garden.